GeekForce Maastricht
GeekForce is a small scale tech company with a focus on hardware. The activities resolve around each phase of the computer life cycle namely custom build of new computers, service on used computers and recycling of devices at end-of-life phase. During the last 5 years a reputation has been built that is relied upon by local organisations like Maastricht University, ESN and a range of small / mediumsized businesses and individuals.
A few traits that distinguish GeekForce from other local IT companies is: low volume high focus, brand independence, long history with Apple products and an active participation in solving the e-waste problem.
Individuals
Families • Youth • Seniors • Students • Expats • Hobbyists
Business
Homeworkers • Freelancers • Small & midsized companies • Enterprise
GL1 Game Light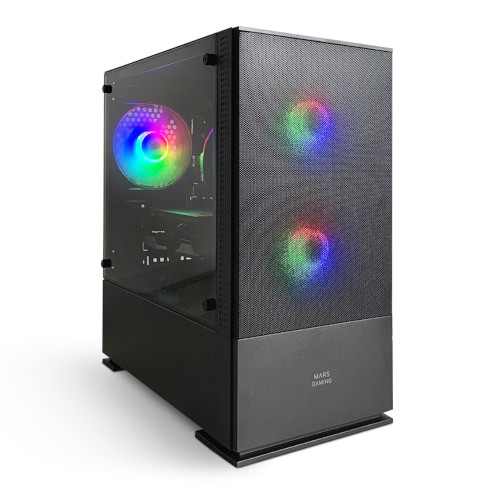 Budget gaming PC for steady FPS on 1080p resolution. Available in black, white or superpink.
CPU: AMD Ryzen 5 5500
GPU: AMD RX 580 8 GB
RAM: G.Skill 16 GB DDR4-3200 MT/s
SSD: Samsung 250 GB NVMe
PSU: 550W Semi-Modular
OS: Microsoft Windows 11 Home
Trusted by